Of all of the old steel towns around Pittsburgh, Pa., Braddock can easily make the claim as the steel industry's ground zero. It is where the steelmaking industry in Western Pennsylvania was born and 30 years after its collapse, it stands as a monument to the resulting depression and decay.
Located in the eastern suburbs of Pittsburgh on the Monongahela River, the borough is named for Revolutionary War General Edward Braddock.
In 1873, Andrew Carnegie built the Edgar Thomson Steel Works in what is now North Braddock. The plant was Carnegie's first steel mill. Named after J. Edgar Thomson, who was president of the Pennsylvania Railroad, it was one of the first American steel mills to use the Bessemer process. It remains in operation today, albeit running at a reduced capacity, as a part of the U.S. Steel Corporation's Mon (Monongahela) Valley Works.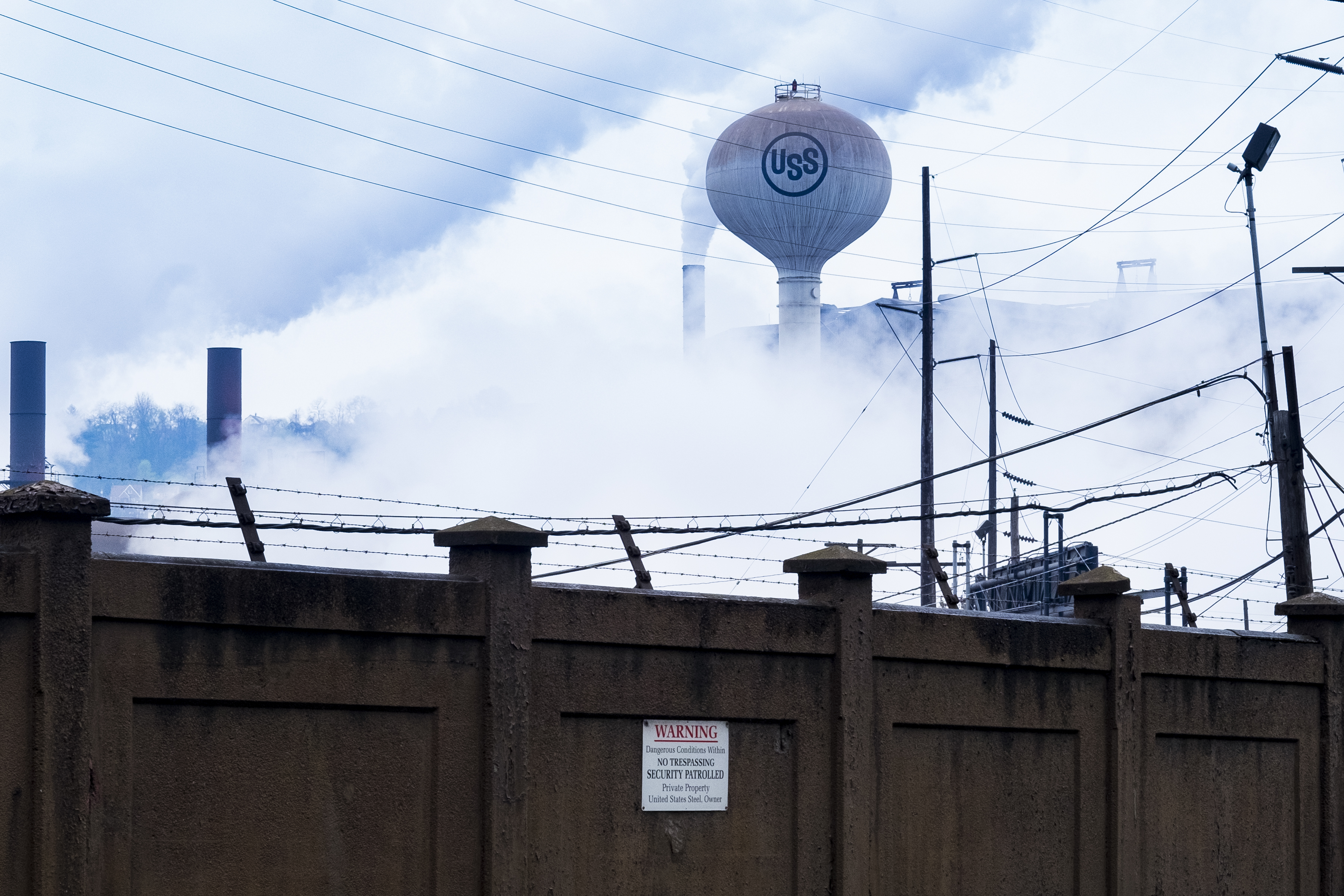 Carnegie, also a philanthropist, opened the first of his 1,689 libraries in the United States in Braddock in 1889. It was the second Carnegie Library in the United States to be commissioned and was the first of only four libraries that he fully endowed. In 1893, an addition doubled the size of the building and included the third Carnegie Music Hall in the United States.
Braddock followed the same fate of the other mill towns with the collapse of the steel industry in the 1970s and 1980s, with businesses collapsing and unemployment rampant. Coinciding with the crack cocaine epidemic of the early 1980s, the combination nearly destroyed the community.
In 1988, Braddock was designated a financially distressed municipality under Pennsylvania's Act 47. Although Braddock still languishes in Act 47 almost 30 years later, the borough of North Braddock, which didn't enter Act 47 until 1995, was able to pull out of the program in 2003.
Once a bustling town with dozens of churches, schools, theaters, furniture stores, restaurants and breweries all squeezed into less than one square mile, today the town struggles with 30% unemployment, home prices around $5,000, and a median household income of $17,000. Ninety percent of the businesses and homes are abandoned or demolished and the population hovers around 2,000 – down from 20,000 in the 70's.
But in all this poverty and decay, there are people fighting to bring Braddock back from the dead.
For the last 11 years, Mayor John Fetterman and his wife Gisele, have worked tirelessly to rebuild the town.
An alumni of Big Brothers and Big Sisters and AmeriCorps, Fetterman, who has a graduate degree in public policy from Harvard's Kennedy School of Government earns $150 a month as Braddock's mayor, but does not take the money for himself and instead, directs it to community needs.
Fetterman has been known to purchase abandoned homes for people in need and once bought a two-bedroom house for $15,000 and then sold it to a resident for $1.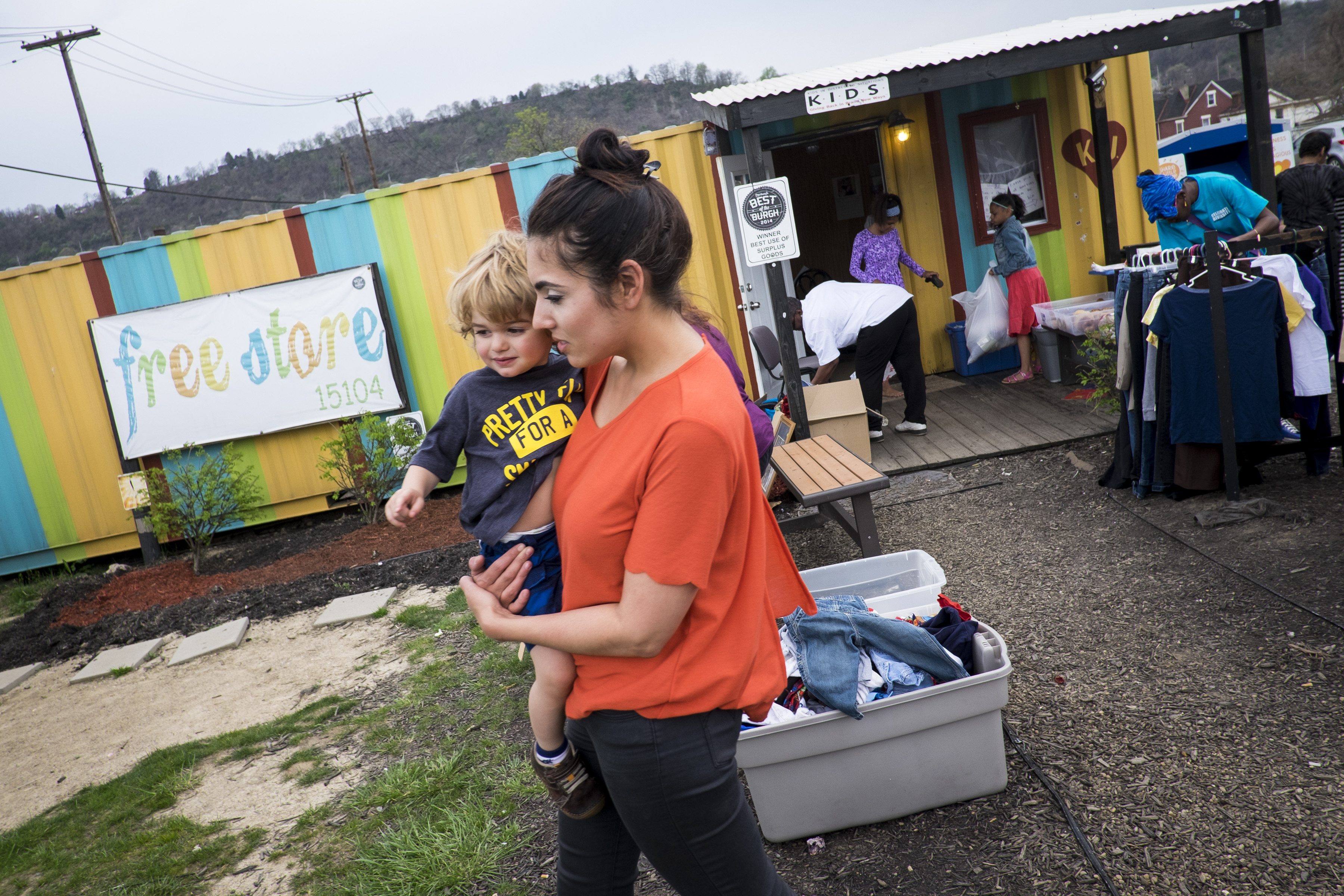 The Free Store, the passion of Fetterman's wife Gisele, is a no-charge thrift store run out of shipping containers off Braddock main thoroughfare.
Opened in 2012 and partnered with organizations such as Heritage Community Initiatives and a New York City-based organization called Kids in Distressed Situations (KIDS), the store collects overstock supplies such as clothing and food and provides them to needy people in the community free of charge.
The rules of the store are simple: Be kind. Take only what you need, and pay it forward.
Mayor John, as he likes to be called, started a nonprofit organization called Braddock Redux, financed until recently primarily by family money and bought a vacant church in 2003 with the intention of renovating it for community use. The Nyia Page Braddock Community Center is named for Nyia Page, a 23-month-old Rankin girl who died of exposure and hypothermia in 2007 after being outside in single-digit temperatures for more than a day. Her father, William Page, was found guilty of first-degree murder and aggravated indecent assault.
Fetterman also began the Braddock Youth Project (BYP) which is a youth work training program that seeks to foster skills that will aid youth in advancing toward positive life outcomes.
Since its inception in 2006, one of the projects undertaken by BYP youth is planting and maintaining gardens at three locations in Braddock. All three sites were converted, by BYP youth, from vacant lots.
MORE TO COME…